The Queen was pictured in Manchester today as she visited the iconic Coronation Street TV set as part of her royal tour.
The Queen stopped on Corrie's set and was pictured chatting with cast and production crew members who were excited to chat with her about their work.
It was a walk down memory lane for Her Majesty as she visited the cobblestones almost 40 years ago with her husband Prince Philip.
When she and The Duke of Edinburgh visited the soap opera set in 1982, the Queen opened the new set at Granada Studios and met some of the most prominent actors of the time.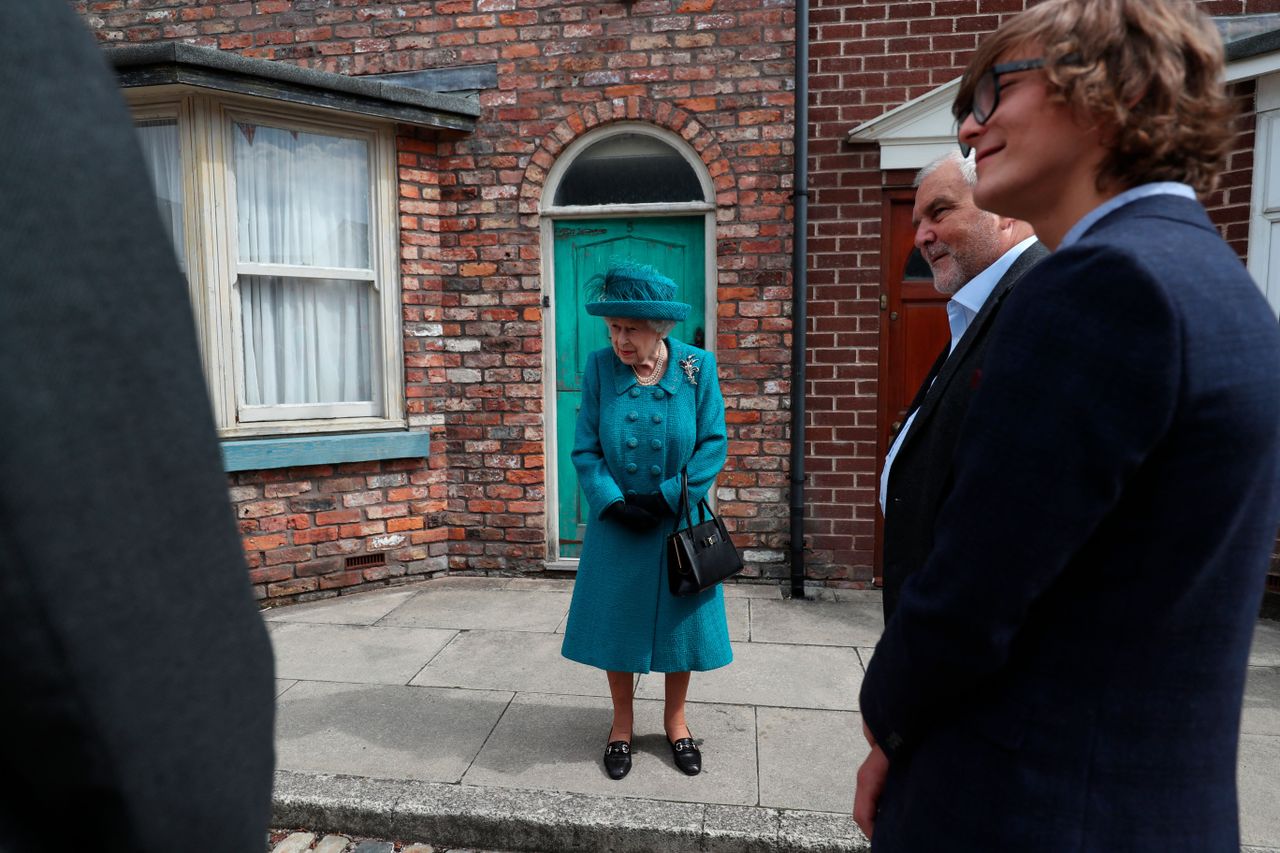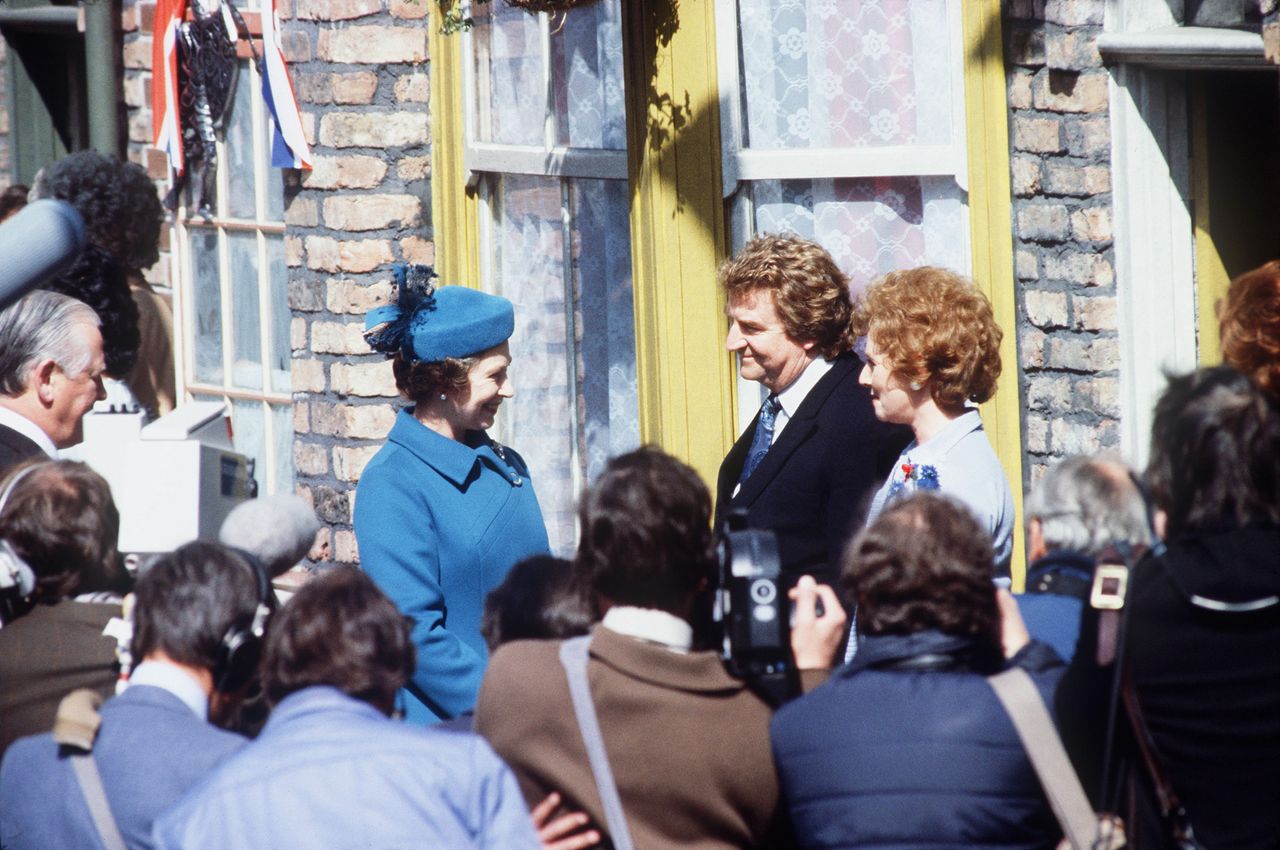 By an interesting coincidence, the Queen chose to wear teal outfits on both of her visits to the Coronation Street set, despite the 40-year interval.
Likewise, on both occasions, Her Majesty opted to wear a matching hat that complimented her colorful coat and a black handbag that added a chic finish to the look.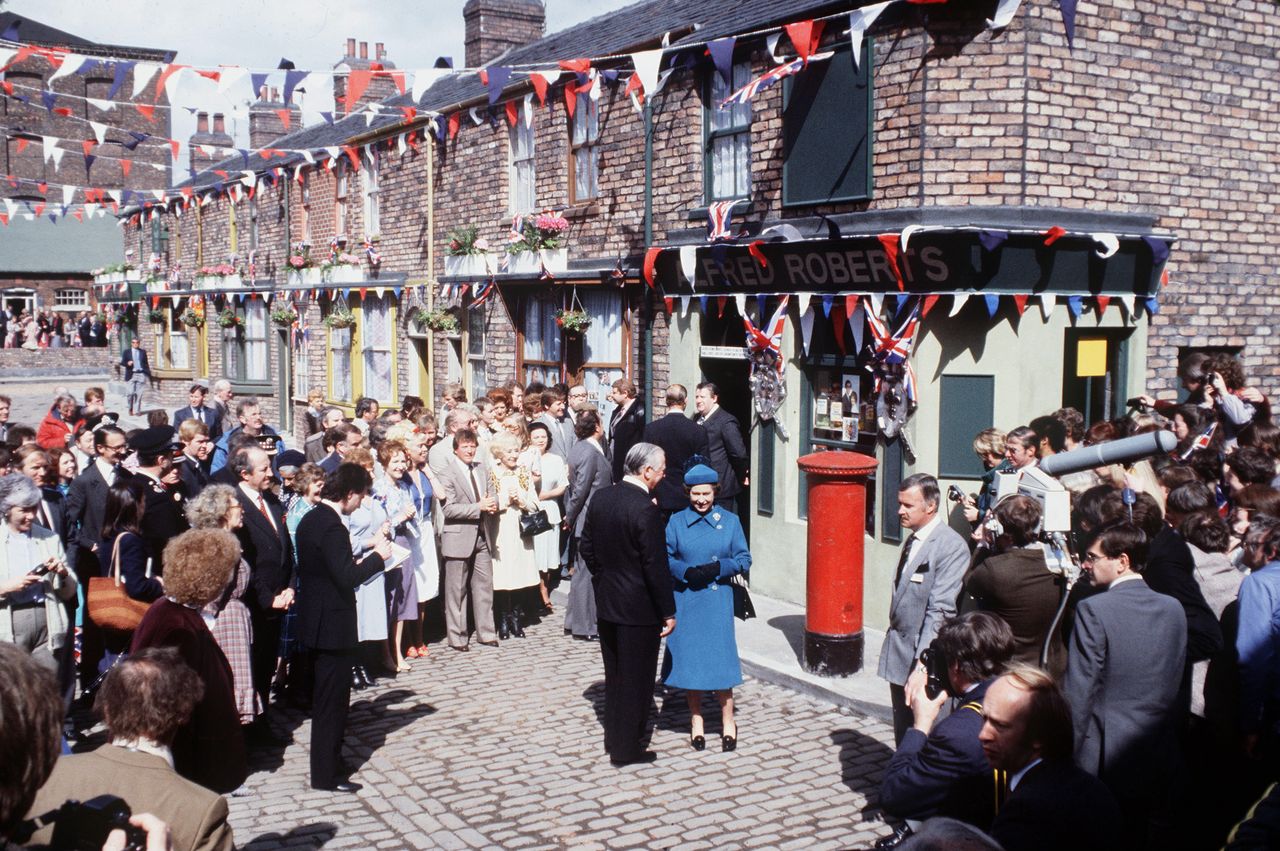 Upon arrival on the set of Coronation Street, the Queen was greeted by Sir Peter Bazelgette, Chairman of ITV, and John Whiston, Managing Director of Continuing Drama.
The Queen took a look at the iconic Rovers Return and spoke with the team about how production has changed due to the pandemic.
Production on Coronation Street was briefly halted for a few weeks at the start of the pandemic, but the soap opera continued to air.
The Coronation Street production team rolled out a red carpet for the guest of honor and fans joked, "Now this isn't a show you see on the cobblestones every day!"
Red carpet at Rover's Returns for the Queen on the set of Coronation Street. pic.twitter.com/7XxZH3lzXXJuly 8, 2021
See more
The Queen has also been spotted having a sweet interaction with the cast members.
In a conversation with Bill Roache (Ken Barlow), Barbara Knox (Rita Sullivan), Sue Nicholls (Audrey Roberts) and Helen Worth (Gail Platt), Barbara said, "You've given us all such a helping hand coming, thank you so much. "
The Queen replied: "I think it's really wonderful that you were able to continue."
Bill Roache quickly responded, "Well, ma'am, you kept going." This sweet but fun joke made the crowd laugh as the Queen concluded her visit.
I love this exchange with some of the actors from Coronation Street and Her Majesty The Queen: "I think it's really wonderful that you got to keep going. "" Well, ma'am, it was you who continued. . "pic.twitter.com/foHBMsaebNJuly 8, 2021
See more
The Queen has had a busy day as immediately after this trip she visited Manchester Cathedral where she explained to representatives how they have been supporting the local community over the past 18 months.